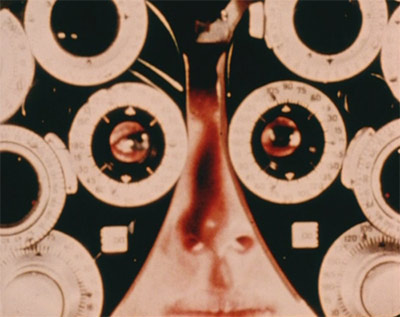 The philosopher Socrates remains, as he was in his lifetime (469–399 B.C.E.), an enigma, an inscrutable individual who, despite having written nothing, is considered one of the handful of philosophers who forever changed how philosophy itself was to be conceived. […]

The extant sources agree that Socrates was profoundly ugly, resembling a satyr more than a man—and resembling not at all the statues that turned up later in ancient times and now grace Internet sites and the covers of books. He had wide-set, bulging eyes that darted sideways and enabled him, like a crab, to see not only what was straight ahead, but what was beside him as well; a flat, upturned nose with flaring nostrils; and large fleshy lips like an ass. Socrates let his hair grow long, Spartan-style (even while Athens and Sparta were at war), and went about barefoot and unwashed, carrying a stick and looking arrogant. […] Something was peculiar about his gait as well, sometimes described as a swagger so intimidating that enemy soldiers kept their distance. He was impervious to the effects of alcohol and cold, but this made him an object of suspicion to his fellow soldiers on campaign. […]

What seemed strange about Socrates is that he neither labored to earn a living, nor participated voluntarily in affairs of state. Rather, he embraced poverty and, although youths of the city kept company with him and imitated him, Socrates adamantly insisted he was not a teacher and refused all his life to take money for what he did. […] Because Socrates was no transmitter of information that others were passively to receive, he resists the comparison to teachers. Rather, he helped others recognize on their own what is real, true, and good—a new, and thus suspect, approach to education. He was known for confusing, stinging and stunning his conversation partners into the unpleasant experience of realizing their own ignorance, a state sometimes superseded by genuine intellectual curiosity. […] Socrates was usually to be found in the marketplace and other public areas, conversing with a variety of different people—young and old, male and female, slave and free, rich and poor—that is, with virtually anyone he could persuade to join with him in his question-and-answer mode of probing serious matters. […]

It did not help matters that Socrates seemed to have a higher opinion of women than most of his companions had, speaking of "men and women," "priests and priestesses," and naming foreign women as his teachers: Socrates claimed to have learned rhetoric from Aspasia of Miletus, the lover of Pericles; and to have learned erotics from the priestess Diotima of Mantinea. […]

Athenian citizen males of the upper social classes did not marry until they were at least thirty, and Athenian females were poorly educated and kept sequestered until puberty, when they were given in marriage by their fathers. Thus the socialization and education of males often involved a relationship for which the English word 'pederasty' (though often used) is misleading, in which a youth approaching manhood, fifteen to seventeen, became the beloved of a male lover a few years older, under whose tutelage and through whose influence and gifts, the younger man would be guided and improved. It was assumed among Athenians that mature men would find youths sexually attractive, and such relationships were conventionally viewed as beneficial to both parties by family and friends alike. A degree of hypocrisy (or denial), however, was implied by the arrangement: "officially" it did not involve sexual relations between the lovers and, if it did, then the beloved was not supposed to derive pleasure from the act—but ancient evidence (comedies, vase paintings, et al.) shows that both restrictions were often violated. What was odd about Socrates is that, although he was no exception to the rule of finding youths attractive, he refused the physical advances of even his favorite.