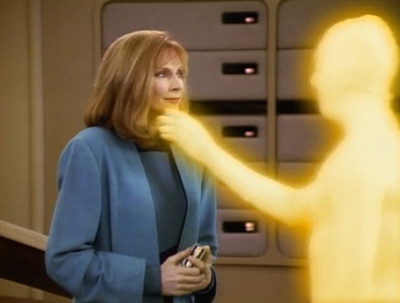 People can make remarkably accurate judgments about others in a variety of situations after just a brief exposure to their behavior. Ambady and Rosenthal (1992) referred to this brief observation as a "thin slice." For example, students could accurately predict personality traits of an instructor after watching a 30-s video clip […] a 2-s look at a picture of a face was enough to accurately determine a violent or nonviolent past. Other research has demonstrated the predictive accuracy of short observations regarding social status, psychopathy, and socioeconomic status. […]

The data indicate that this ability to predict outcomes from brief observations is more intuitive than deliberatively cognitive, leading scholars to believe that the ability to accurately predict is "hard-wired and occur[s] relatively automatically." […]

The viability of using brief observations of behavior (thin slicing) to identify infidelity in romantic relationships was examined. […] In Study 1, raters were able to accurately identify people who were cheating on their romantic dating partner after viewing a short 3- to 4-min video of the couple interacting.
related { Thin-Slicing Divorce: Thirty Seconds 
of Information Predict Changes in Psychological Adjustment Over 90 Days | PDF }