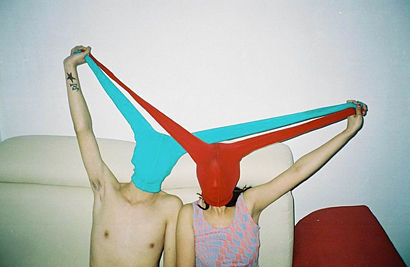 High-resolution mapping of the epigenome has discovered unique patterns that emerge during the generation of brain circuitry in childhood.

While the 'genome' can be thought of as the instruction manual that contains the blueprints (genes) for all of the components of our cells and our body, the 'epigenome' can be thought of as an additional layer of information on top of our genes that change the way they are used. […]

The frontal cortex is made up of distinct types of cells, such as neurons and glia, which each perform very different functions. However, we know that these distinct types of cells in the brain all contain the same genome sequence; the A, C, G and T 'letters' of the DNA code that provides the instructions to build the cell; so how can they each have such different identities?

The answer lies in a secondary layer of information that is written on top of the DNA of the genome, referred to as the 'epigenome'. One component of the epigenome, called DNA methylation, consists of small chemical tags that are placed upon some of the C letters in the genome. These tags alert the cell to treat the tagged DNA differently and change the way it is read, for example causing a nearby gene to be turned off.
photo { Ren-Hang }