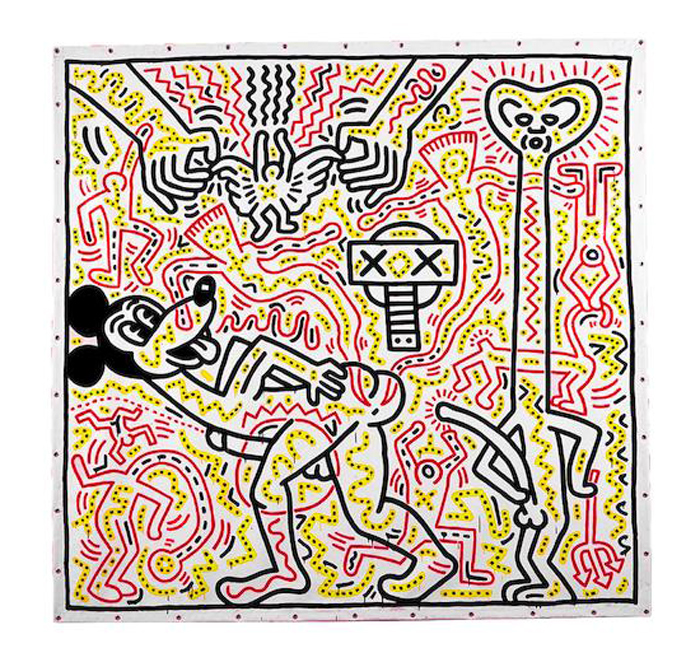 In the US, the normal, oral temperature of adults is, on average, lower than the canonical 37°C established in the 19th century. We postulated that body temperature has decreased over time.

We analyzed 677,423 human body temperature measurements from three different cohort populations spanning 157 years of measurement and 197 birth years.

We found that men born in the early 19th century had temperatures 0.59°C higher than men today, with a monotonic decrease of −0.03°C per birth decade.

Temperature has also decreased in women by −0.32°C since the 1890s with a similar rate of decline (−0.029°C per birth decade).
acrylic on vinyl tarpaulin { Keith Haring, Untitled, 1983 }