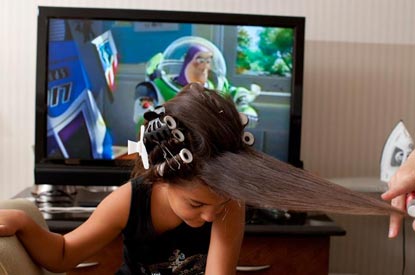 Despite the first 'Cars' movie's somewhat unimpressive reviews and ticket sales, Pixar is rolling out a sequel. Why? Because the animated film sparked a long-lived licensing bonanza.

In the five years since its 2006 release, "Cars" has generated global retail sales approaching $10 billion, according to Disney. That ranks the Pixar film alongside such cinematic merchandising standouts as "Star Wars," "Spider-Man" and "Harry Potter."

No fewer than 300 toys — and countless other items, including bedding, backpacks and SpaghettiOs — are rolling out in stores, in anticipation of the "Cars 2″ opening.

"We anticipate the consumer products program to be the largest in industry history, eclipsing the high water mark set by 'Toy Story 3,'" Disney Consumer Products Chairman Andy Mooney said in a webcast last week before the annual toy licensing show in Las Vegas. Last year, the third installment of "Toy Story" generated $2.8 billion in merchandise sales.
photo { Alex Tehrani }