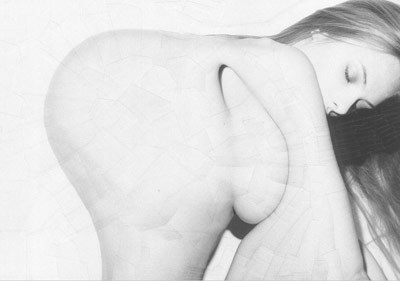 At some point in evolution, our ancestors switched from walking on all four limbs to just two, and this transition to bipedalism led to what is referred to as the obstetric dilemma. The switch involved a major reconfiguration of the birth canal, which became significantly narrower because of a change in the structure of the pelvis. At around the same time, however, the brain had begun to expand. 

One adaptation that evolved to work around the problem was the emergence of openings in the skull called fontanelles. The anterior fontanelle enables the two frontal bones of the skull to slide past each other, much like the tectonic plates that make up the Earth's crust. This compresses the head during birth, facilitating its passage through the birth canal.

In humans, the anterior fontanelle remains open for the first few years of life, allowing for the massive increase in brain size, which occurs largely during early life. The opening gets gradually smaller as new bone is laid down, and is completely closed by about two years of age, at which time the frontal bones have fused to form a structure called the metopic suture. In chimpanzees and bononbos, by contrast, brain growth occurs mostly in the womb, and the anterior fontanelle is closed at around the time of birth.
image { Lola Dupré }