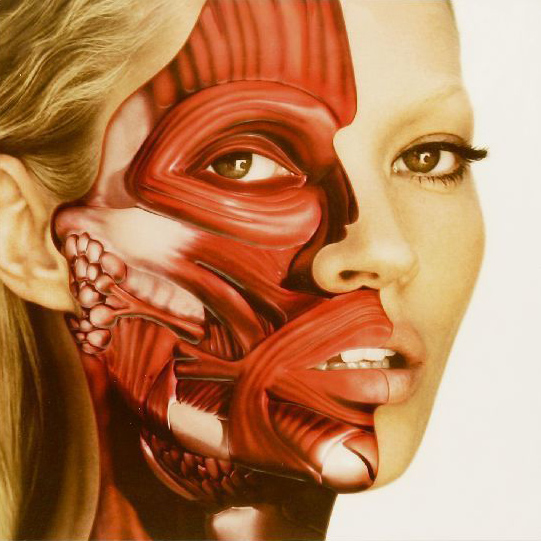 Faces in general and attractive faces, in particular, are frequently used in marketing, advertising, and packaging design. However, few studies have examined the effects of attractive faces on people's choice behavior.

The present research examines whether attractive (vs. unattractive) faces increase individuals' inclination to choose either healthy or unhealthy foods. […]

exposure to attractive (vs. unattractive) opposite‐sex faces increased choice likelihood of unhealthy foods.
offset lithograph / vinyl cover { Damien Hirst, Kate Moss — Use Money Cheat Death, 2009 | The record is a one-sided, white vinyl disc with a mainly monotonous beeping interrupted by what is purported to be Kate Moss' voice in telephone call mode for about 30 seconds, then more beeping and finally Damien Hirst himself telling us that it's okay for artists to earn money. }