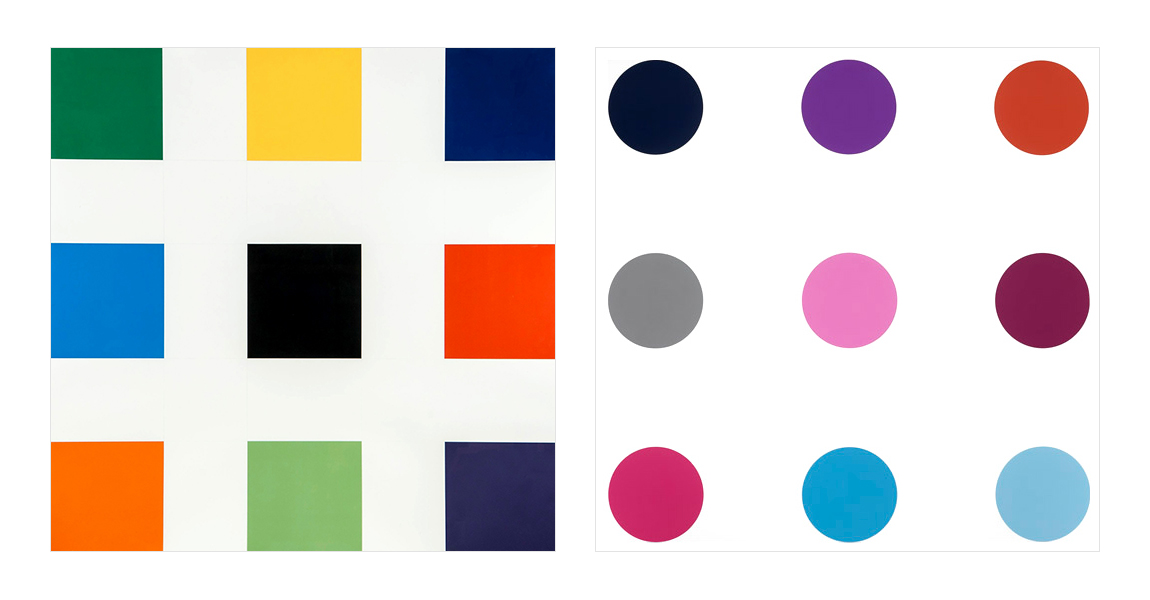 Brothers Vincenzo and Giacomo Barbato named their clothing brand "Steve Jobs" in 2012 after learning that Apple had not trademarked his name. […]

The Barbatos designed a logo that resembles Apple's own, choosing the letter "J" with a bite taken out of the side. Apple, of course, sued the two brothers for using Jobs' name and a logo that mimics the Apple logo. In 2014, the European Union's Intellectual Property Office ruled in favor of the Barbatos and rejected Apple's trademark opposition. […]

While the Barbatos currently produce bags, t-shirts, jeans, and other clothing and fashion items […] they plan to produce electronic devices under the Steve Jobs brand.
art { Left: Ellsworth Kelly, Nine Squares, 1977 | Right: Damien Hirst, Myristyl Acetate, 2005 }