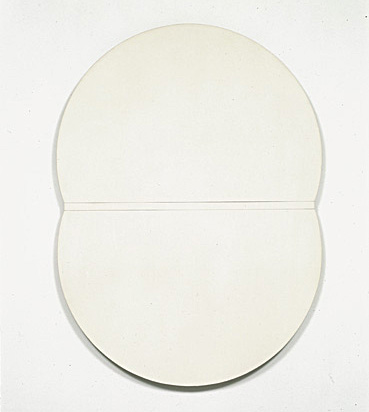 …the immaculate ultrawhite behind the French doors of a new GE Café Series refrigerator […] the white hood of a 50th anniversary Ford Mustang GT […] the white used to brighten the pages of new Bibles, the hulls of super yachts, the snowy filling inside Oreo cookies […]

All this whiteness is the product of a compound known as titanium dioxide, or TiO2. A naturally occurring oxide, TiO2 is generally extracted from ilmenite ore and was first used as a pigment in the 19th century. In the 1940s chemists at DuPont refined the process until they hit on what's widely considered a superior form of "titanium white," which has been used in cosmetics and plastics and to whiten the chalked lines on tennis courts. DuPont has built its titanium dioxide into a $2.6 billion business, which it spun off as part of chemicals company Chemours, in Wilmington, Del., last fall.

A handful of other companies produce TiO2, including Kronos Worldwide in Dallas and Tronox of Stamford, Conn. Chemours and these others will churn out more than 5 million tons of TiO2 powder in 2016. China also produces large amounts of the pigment, and its industries consume about a quarter of the world's supply. Most of China's TiO2 plants, however, use a less efficient and more hazardous process than the one developed at DuPont. Starting in the 1990s, if not earlier, China's government and Chinese state-run businesses began seeking ways to adopt DuPont's methods. Only they didn't approach the company to make a formal deal. According to U.S. law enforcement officials, they set out to rip off DuPont.

"At first, you're like: Why are they stealing the color white?" says Dean Chappell, acting section chief of counterespionage for the FBI.
oil on wood { Ellsworth Kelly, White Plaque: Bridge Arch and Reflection, 1951-55 }