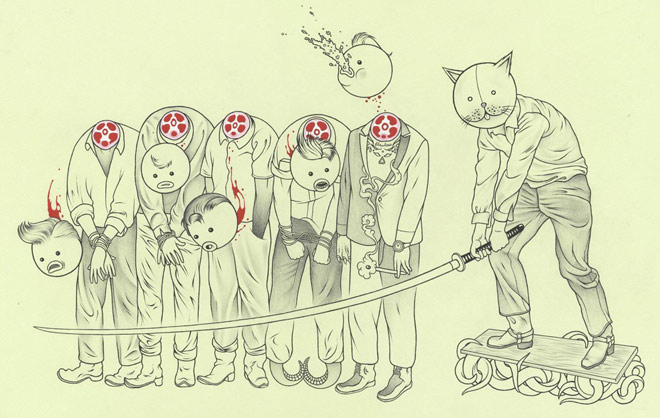 Horne, a raisin farmer, has been breaking the law for 11 solid years. He now owes the U.S. government at least $650,000 in unpaid fines. And 1.2 million pounds of unpaid raisins, roughly equal to his entire harvest for four years.

His crime? Horne defied one of the strangest arms of the federal bureaucracy — a farm program created to solve a problem during the Truman administration, and never turned off. […]

It works like this: In a given year, the government may decide that farmers are growing more raisins than Americans will want to eat. That would cause supply to outstrip demand. Raisin prices would drop. And raisin farmers might go out of business.

To prevent that, the government does something drastic. It takes away a percentage of every farmer's raisins. Often, without paying for them.

These seized raisins are put into a government-controlled "reserve" and kept off U.S. markets.
illustration { occasional head bunts }