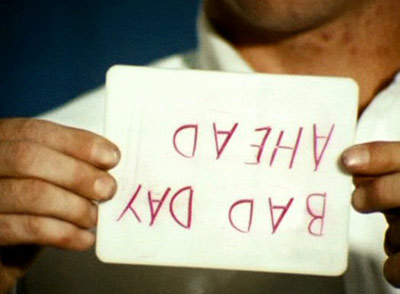 Slowly, but surely, robots (and virtual 'bots that exist only as software) are taking over our jobs; according to one back-of-the-envelope projection, in ninety years "70 percent of today's occupations will likewise be replaced by automation." […]

If history repeats itself, robots will replace our current jobs, but, says Kelly, we'll have new jobs, that we can scarcely imagine:

In the coming years robot-driven cars and trucks will become ubiquitous; this automation will spawn the new human occupation of trip optimizer, a person who tweaks the traffic system for optimal energy and time usage. Routine robosurgery will necessitate the new skills of keeping machines sterile. When automatic self-tracking of all your activities becomes the normal thing to do, a new breed of professional analysts will arise to help you make sense of the data.

Well, maybe. Or maybe the professional analysts will be robots (or least computer programs), and ditto for the trip optimizers and sterilizers.