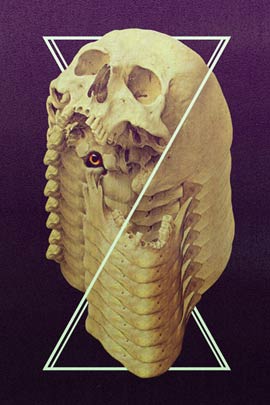 When humans evolved bigger brains, we became the smartest animal alive and were able to colonise the entire planet. But for our minds to expand, a new theory goes, our cells had to become less willing to commit suicide – and that may have made us more prone to cancer.

When cells become damaged or just aren't needed, they self-destruct in a process called apoptosis. In developing organisms, apoptosis is just as important as cell growth for generating organs and appendages – it helps "prune" structures to their final form.

By getting rid of malfunctioning cells, apoptosis also prevents cells from growing into tumours. […]

McDonald suggests that humans' reduced capacity for apoptosis could help explain why our brains are so much bigger, relative to body size, than those of chimpanzees and other animals. When a baby animal starts developing, it quickly grows a great many neurons, and then trims some of them back. Beyond a certain point, no new brain cells are created.

Human fetuses may prune less than other animals, allowing their brains to swell.