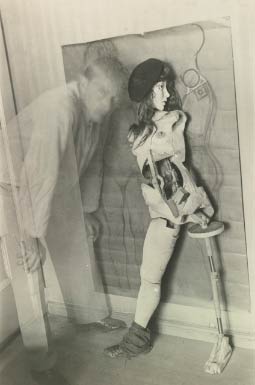 The idea that humans walk in circles is no urban myth. This was confirmed by Jan Souman and colleagues in a 2009 study, in which participants walked for hours at night in a German forest and the Tunisian Sahara. […]

Souman's team rejected past theories, including the idea that people have one leg that's stronger or longer than the other. If that were true you'd expect people to systematically veer off in the same direction, but their participants varied in their circling direction.

Now a team in France has made a bold attempt to get to the bottom of the mystery. […] [It] suggests that our propensity to walk in circles is related in some way to slight irregularities in the vestibular system. Located in inner ear, the vestibular system guides our balance and minor disturbances here could skew our sense of the direction of "straight ahead" just enough to make us go around in circles.
photo { Hans Bellmer }