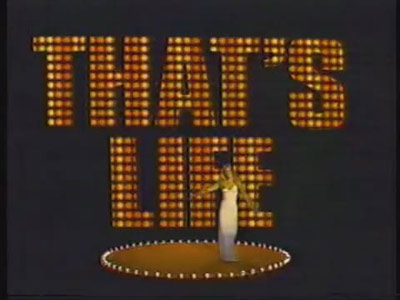 Mr. Arnuk is a professional stockbroker. But suddenly, and improbably, he has emerged as a leading critic of the very market in which he works. He and his business partner, Joseph C. Saluzzi, have become the voice of those plucky souls who try to swim with Wall Street's sharks without getting devoured. […]

These two men are taking on one of the most powerful forces in finance today: high-frequency trading. H.F.T., as it's known, is the biggest thing to hit Wall Street in years. On any given day, this lightning-quick, computer-driven form of trading accounts for upward of half of all of the business transacted on the nation's stock markets. […]

Proponents of high-frequency trading call them embittered relics — quixotic, old-school stockbrokers without the skills to compete in sophisticated, modern markets. And, in a sense, those critics are right: they are throwbacks. Both men say they wish Wall Street could go back to a calmer, simpler time, all the way back to, say, 2004. […]

The two want to require H.F.T. firms to honor the prices they offer for a stock for at least 50 milliseconds — less than a wink of an eye, but eons in high-frequency time. […]

Mr. Arnuk then eyed the stock's price on dozens of other trading platforms — private ones most people can't see. Known as the dark pools, they help hedge funds and other big-money players trade in relative secrecy.

Everywhere, different prices kept flickering on the screens. Computers at high-speed trading firms, Mr. Arnuk said, were issuing buy and sell orders and then canceling them almost as fast, testing the market. It can be hell on human brokers. On the tape, the stock's price was unchanged, but beneath the tape, things were changing all the time. […]

On the afternoon of May 6, 2010, shortly before 3 o'clock, the stock market plummeted. In just 15 minutes, the Dow tumbled 600 points — bringing its loss for the day to nearly 1,000. Then, just as fast, and just as inexplicably, it sprang back nearly 600 points, like a bungee jumper.

It was one of the most harrowing moments in Wall Street history. And for many people outside financial circles, it was the first clue as to just how much new technology was changing the nation's financial markets. The flash crash, a federal report later concluded, "portrayed a market so fragmented and fragile that a single large trade could send stocks into a sudden spiral." It turned out that a big mutual fund firm had sold an unusually large number of futures contracts, setting off a feedback loop among computers at H.F.T. firms that sent the market into a free fall. […]

Since the 2010 flash crash, mini flash crashes have occurred with surprising regularity in a wide range of individual stocks. Last spring, a computer glitch scuttled the initial public offering of one of the nation's largest electronic exchanges, BATS, and computer problems at the Nasdaq stock market dogged the I.P.O. of Facebook.

And last month, Knight Capital, a brokerage firm at the center of the nation's stock market for almost a decade, nearly collapsed after it ran up more than $400 million of losses in minutes, because of errant technology.