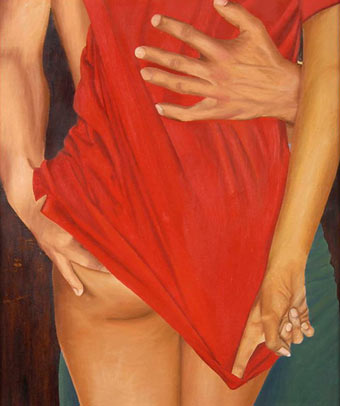 Married couples who undergo long-term separations appear to be those who can't afford to divorce, a new nationwide study suggests.

Researchers found that about 80 percent of all respondents who went through a marital separation ultimately divorced, most within three years.

About 5 percent attempted to reconcile. But 15 percent of separations didn't lead to divorce or reconciliation within 10 years. Couples in these long-term separations tended to be racial and ethnic minorities, have low family income and education, and have young children.

"Long-term separation seems to be the low-cost, do-it-yourself alternative to divorce for many disadvantaged couples," said Dmitry Tumin, co-author of the study and a doctoral student in sociology at Ohio State University.
photo { Richard Klingshirn, The Mini Dress, 1980 }