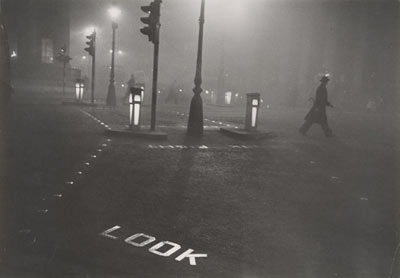 Reddit user delverofsecrets posted photos of a cryptic note that he or she obtained from a "homeless looking man" on the 1 train in New York City. The user asked Reddit for help in identifying what the characters might mean, and the post quickly shot to the top of the front page as Redditors discussed and looked for clues.

[…]

There's plenty more money to make.
Figure this out and prepare to meet July 19th, 56th & 6th.
There's a hot dog stand outside Rue57 cafe. Ask for Mr. Input.
photo { Robert Frank, London, 1952 }
previously { NotSoSerious.com–the campaign in advance of the Dark Knight }