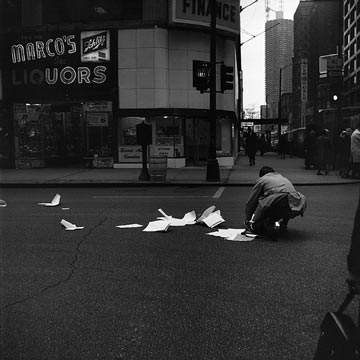 40 Work Hacks to Improve Your Marketing Productivity

[…]

8. Communicate with teammates in person. […]

9. Use two different computers (or just different browsers) to separate distracting things like email from what you're actively working on. […]

11. Use a Google Doc to keep a list of all your personal/work passwords handy so you can access them quickly and easily. [and SSN?][…]

14. Wear headphones without listening to music. […]

34. Adopt the "Inbox Zero" methodology, and treat your email like a to-do list.
photo { Vivian Maier }