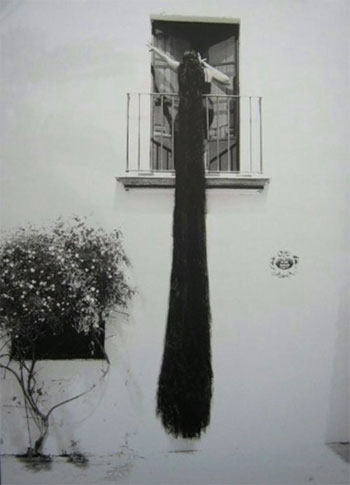 Throughout the centuries hair has been a symbol of status for wealth, class, rank, slavery, royalty, strength, manliness or femininity. And, it still holds a place of value in our postmodern era. Two novels that include hair as a major theme are Bret Easton Ellis's American Psycho (1991) and Don Delillo's Cosmopolis (2003). These two authors create characters heavily involved in the Wall Street world but also swallowed up in their depthless narcissism.

In American Psycho we are introduced to twenty-eight year old Patrick Bateman, a psychopath serial killer who is also a wealthy, narcissistic Wall Street broker. Bateman's first person narrative is filled with the gruesome crimes he commits, but they are narrated in such a way that it is never clear if he is actually performing the murders. He is obsessed with the material world and confines his life to eating at fancy restaurants, womanizing, purchasing name brand clothes and the most up-to-date electronics, and ensuring the preciseness of his hair.

Twenty-eight year old Eric Packer of Cosmopolis follows many of the traits of his predecessor, but, instead of aimless wandering from fashionable restaurants to name brand designer shops, Packer sets out across New York on a mini-epic journey for a haircut. In his maximum security limousine, Packer views the world from multiple digital screens and purposefully loses his entire financial portfolio in a gamble against the Japanese yen. Within these two novels, hair functions as the external symbol of inward turmoil. Hair becomes a primary symbol through which these two authors create a harsh critique of the modern world of technology, consumerism, and emptiness.