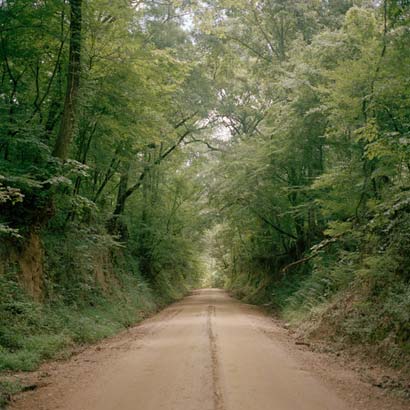 If a tree falls in the forest, and there's nobody around to hear, does it make a sound?

Of course, the answer depends on how we choose to interpret the use of the word 'sound'. (…)

Here the word 'sound' is used to describe a physical phenomenon –- the wave disturbance. But sound is also a human experience, the result of physical signals delivered by human sense organs which are synthesized in the mind as a form of perception.

Now, to a large extent, we can interpret the actions of human sense organs in much the same way we interpret mechanical measuring devices. The human auditory apparatus simply translates one set of physical phenomena into another, leading eventually to stimulation of those parts of the brain cortex responsible for the perception of sound. It is here that the distinction comes. Everything to this point is explicable in terms of physics and chemistry, but the process by which we turn electrical signals in the brain into human perception and experience in the mind remains, at present, unfathomable.

Philosophers have long argued that sound, colour, taste, smell and touch are all secondary qualities which exist only in our minds. We have no basis for our common-sense assumption that these secondary qualities reflect or represent reality as it really is. So, if we interpret the word 'sound' to mean a human experience rather than a physical phenomenon, then when there is nobody around there is a sense in which the falling tree makes no sound at all.

This business about the distinction between 'things-in-themselves' and 'things-as-they-appear' has troubled philosophers for as long as the subject has existed, but what does it have to do with modern physics, specifically the story of quantum theory? In fact, such questions have dogged the theory almost from the moment of its inception in the 1920s.
photo { Walter Pickering }