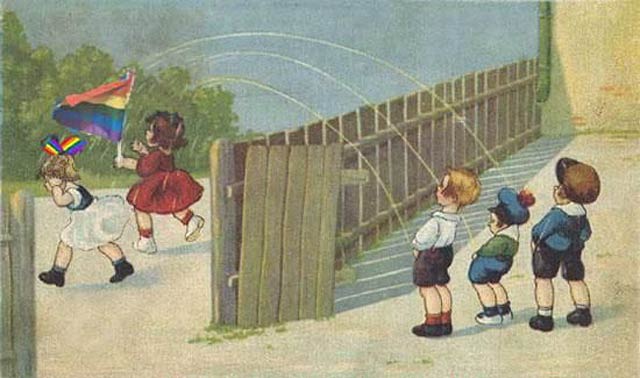 Social convention of 1884, when FDR was photographed at age 2 1/2, dictated that boys wore dresses until age 6 or 7, also the time of their first haircut. Franklin's outfit was considered gender-neutral.

But nowadays people just have to know the sex of a baby or young child at first glance, says Jo B. Paoletti, a historian at the University of Maryland and author of Pink and Blue: Telling the Girls From the Boys in America. (…)

For centuries, children wore dainty white dresses up to age 6. (…) The march toward gender-specific clothes was neither linear nor rapid. Pink and blue arrived, along with other pastels, as colors for babies in the mid-19th century, yet the two colors were not promoted as gender signifiers until just before World War I—and even then, it took time for popular culture to sort things out.