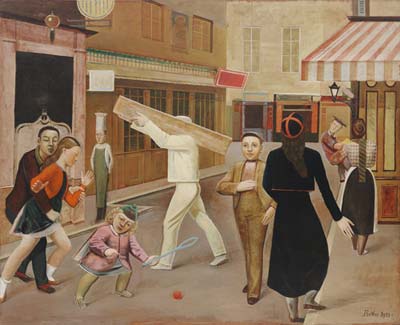 Consumers are hoping to cash in on last week's state Supreme Court ruling that it's illegal for retailers to ask customers for their ZIP Codes during credit card transactions, except in limited cases.

More than a dozen new lawsuits have been filed against major chains that do business in California, including Wal-Mart Stores Inc., Bed Bath & Beyond Inc., Crate & Barrel and Victoria's Secret. More filings are expected in the coming weeks.

The flurry of litigation stems from a decision last week against Williams-Sonoma Inc. in which the state high court ruled unanimously that ZIP Codes were "personal identification information" that merchants can't demand from customers under a California consumer privacy law.
painting { Balthus, The Street, 1933 }