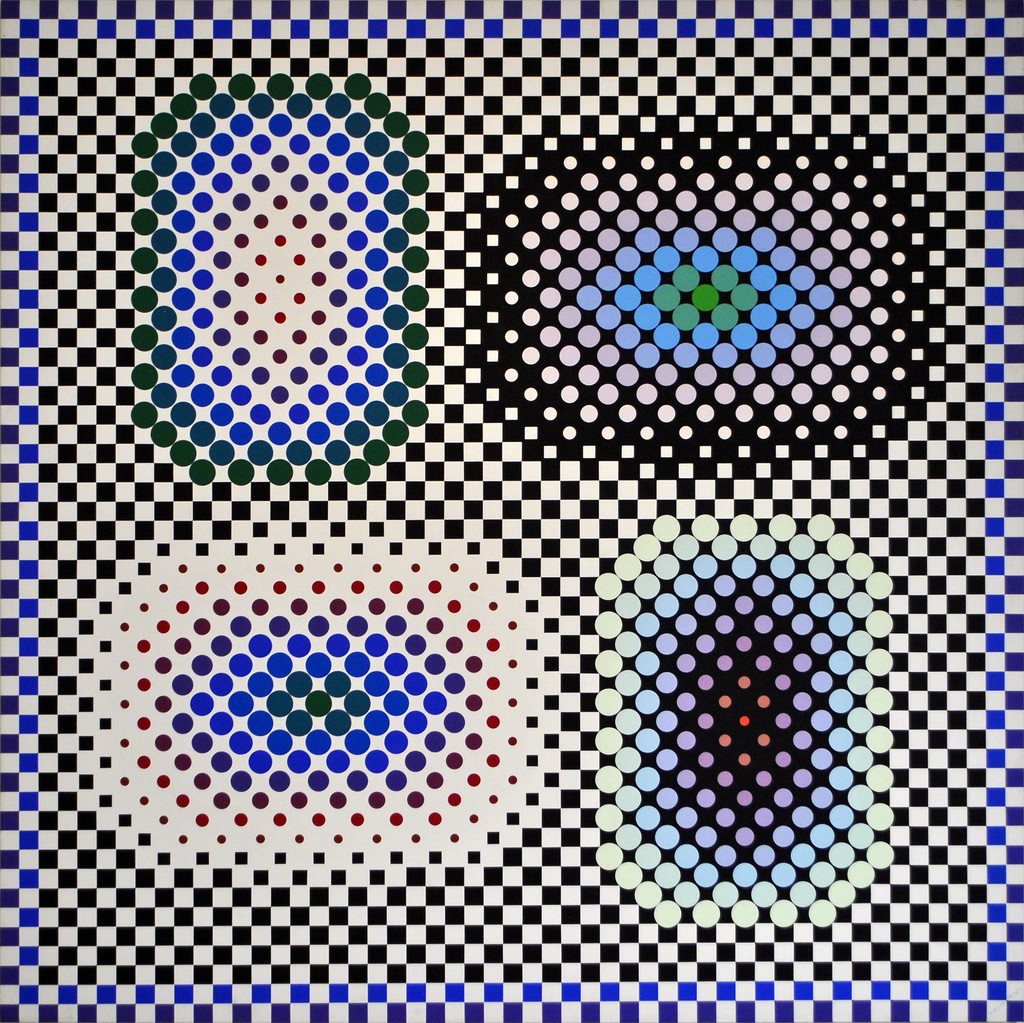 In Japan, one restaurant is exploring artificial intelligence (AI) robotics technology to enable paralyzed employees to remotely pilot robotic waiters. […] By 2023, the number of people with disabilities employed will triple due to AI and emerging technologies reducing barriers to access. […]

By 2024, the World Health Organization will identify online shopping as an addictive disorder as millions abuse digital commerce and encounter financial stress. […]

By 2024, AI identification of emotions will influence more than half of the online advertisements you see. […]

By 2025, 50% of people with a smartphone but without a bank account will use a mobile-accessible cryptocurrency account. […]

By 2023, up to 30% of world news and video content will be authenticated as real by blockchain, countering deep fake technology.
acrylic on canvas { Victor Vasarely, Micron, 1984 }