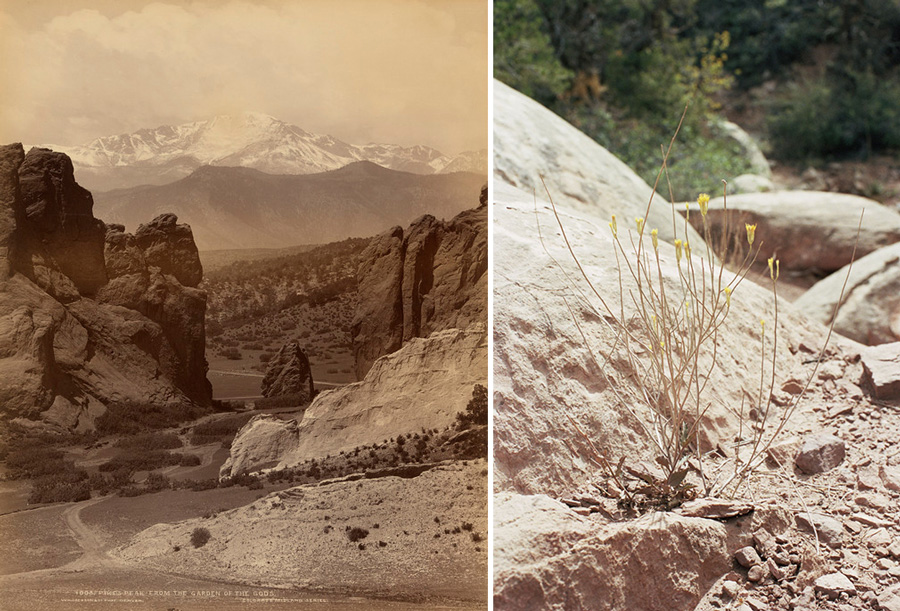 If you write clearly, then your readers may understand your mathematics and conclude that it isn't profound. Worse, a referee may find your errors. Here are some tips for avoiding these awful possibilities.

1. Never explain why you need all those weird conditions, or what they mean. For example, simply begin your paper with two pages of notations and conditions without explaining that they mean that the varieties you are considering have zero-dimensional boundary. In fact, never explain what you are doing, or why you are doing it. The best-written paper is one in which the reader will not discover what you have proved until he has read the whole paper, if then

2. Refer to another obscure paper for all the basic (nonstandard) definitions you use, or never explain them at all. This almost guarantees that no one will understand what you are talking about

[…]

11. If all else fails, write in German.
photos { Left: William Henry Jackson, Pike's Peak from the Garden of the Gods, Colorado Midland Series, ca.1880 | Right: Ye Rin Mok }