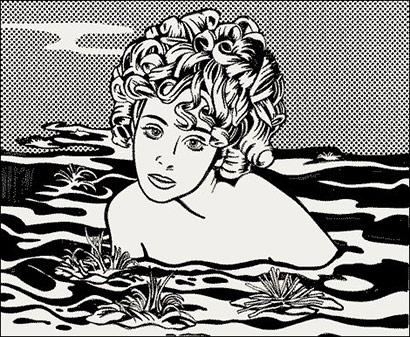 "Water fountains have been disappearing from public spaces throughout the country over the last few decades," lamented Nancy Stoner, an administrator in the Environmental Protection Agency's water office. […]

By 1930, Chapelle says, bottled water had become "low class," used only in offices and factories that couldn't afford plumbing.

Attitudes began to shift in the 1970s, when Europe's Perrier set its sights on the American market. In 1977, the company spent $5 million on an advertising campaign in New York, selling itself as a chic, upscale product. Yuppies lapped it up. "It was a lifestyle-defining product," Chapelle says. By 1982, U.S. bottled-water consumption had doubled to 3.4 gallons per person per year. […]

U.S. consumption of bottled water quadrupled between 1993 and 2012 (reaching 9.67 billion gallons annually). […]

Today, 77 percent of Americans are concerned about pollution in their drinking water, according to Gallup, even though tap water and bottled water are treated the same way, and studies show that tap is as safe as bottled.
art { Roy Lichtenstein, Girl in Water, 1965 }