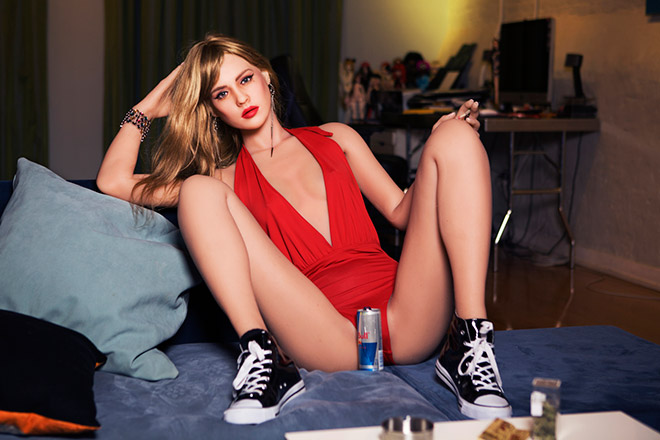 This study examines the relationship between physical appearance and labor market outcomes. It focuses on hair color and addresses the effects of the "blonde myth," a series of perceptions about personality characteristics of blonde women.

Inexperienced blonde women earn significantly less than their non-blonde counterparts. This wage gap declines over time, and blonde women with more work experience earn higher wages.

The relationship between earnings and hair color is not explained by personal or family characteristics. I argue that employer or customer tastes drive the initial blonde hair penalty; job sorting and mobility allow blonde women to close the gap.
photo { Stacy Leigh, average americans (that happen to be sex/love dolls) }