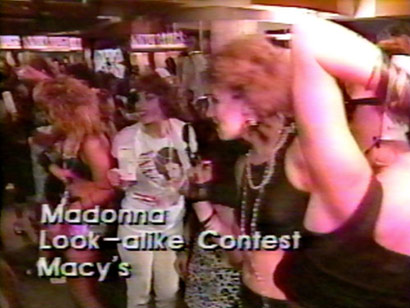 In recent years, numerous studies have shown how music hijacks our relationship with everyday time. For instance, more drinks are sold in bars when with slow-tempo music, which seems to make the bar a more enjoyable environment, one in which patrons want to linger—and order another round. Similarly, consumers spend 38 percent more time in the grocery store when the background music is slow. Familiarity is also a factor. Shoppers perceive longer shopping times when they are familiar with the background music in the store, but actually spend more time shopping when the music is novel. Novel music is perceived as more pleasurable, making the time seem to pass quicker, and so shoppers stay in the stores longer than they may imagine. […]

While music usurps our sensation of time, technology can play a role in altering music's power to hijack our perception. The advent of audio recording not only changed the way music was disseminated, it changed time perception for generations. Thomas Edison's cylinder recordings held about four minutes of music. This technological constraint set a standard that dictated the duration of popular music long after that constraint was surpassed. In fact, this average duration persists in popular music as the modus operandi today. […]

Neuroscience gives us insights into how music creates an alternate temporal universe. During periods of intense perceptual engagement, such as being enraptured by music, activity in the prefrontal cortex, which generally focuses on introspection, shuts down. The sensory cortex becomes the focal area of processing and the "self-related" cortex essentially switches off. As neuroscientist Ilan Goldberg describes, "the term 'losing yourself' receives here a clear neuronal correlate." […]

But it is Schubert, more than any other composer, who succeeded in radically commandeering temporal perception. Nowhere is this powerful control of time perception more forceful than in the String Quintet. Schubert composed the four-movement work in 1828, during the feverish last two months of his life. (He died at age 31.) In the work, he turns contrasting distortions of perceptual time into musical structure. Following the opening melody in the first Allegro ma non troppo movement, the second Adagio movement seems to move slowly and be far longer than it really is, then hastens and shortens before returning to a perception of long and slow. The Scherzo that follows reverses the pattern, creating the perception of brevity and speed, followed by a section that feels longer and slower, before returning to a percept of short and fast. The conflict of objective and subjective time is so forcefully felt in the work that it ultimately becomes unified in terms of structural organization.