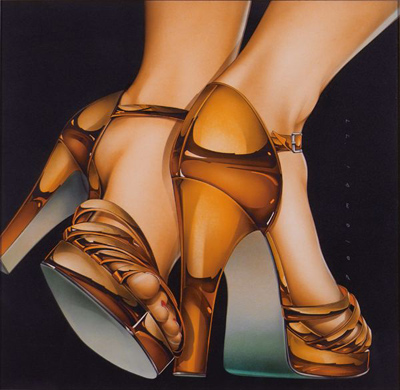 The four are members of a new idol group, Machikado Keiki Japan, and stocks play an important part in their performances.

"We base our costumes on the price of the Nikkei average of the day. For example, when the index falls below 10,000 points, we go on stage with really long skirts," Mori explained.

The higher stocks rise, the shorter their dresses get. With the Nikkei index ending above 13,000, the four went without skirts altogether on the day of their interview with The Japan Times, instead wearing only lacy shorts.