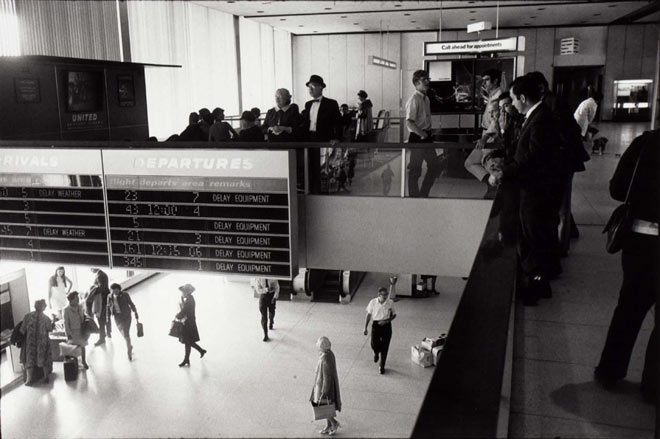 As a gateway to the city, Los Angeles International Airport could hardly be more dispiriting. A jumble of mismatched, outdated terminals, LAX gives visitors a resounding first impression of civic dysfunction.

The city, which owns the airport, has tried several times to remake LAX. The latest attempt is a master plan by Fentress Architects, which is also designing the nearly $2-billion Tom Bradley International Terminal.

But the truth is that the airport's biggest liability is not simply architectural. Somehow Los Angeles built a major rail route, the Green Line, past LAX 20 years ago without adding a stop at the airport.

And guess what? We are about to build another light-rail route — this time the $1.7-billion Crenshaw Line — near the airport and make precisely the same mistake again.
photo { Garry Winogrand }