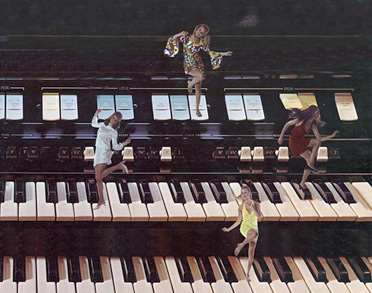 From an office on Sunset Boulevard, a dapper 69-year-old has emerged as a go-to guy for musicians and songwriters looking for quick cash.

His name is Parviz Omidvar, and over the past two decades, he has been lending to artists and securing those debts with royalty payments his clients earn from their work. Michael Jackson was a customer, as is the son of late Motown legend Marvin Gaye. Omidvar's website carries an old testimonial from Rock and Roll Hall of Fame member Bobby Womack: "Thank you so much for always being there for me."

Today, Womack is suing Omidvar for fraud. He alleges the financier tricked him into selling for $40,000 full control of a royalty stream that annually pays many times that amount on Womack-penned hits, including blaxploitation classic "Across 110th Street" and "It's All Over Now," the first U.S. No. 1 record for the Rolling Stones. Womack's lawyer says the 68-year-old musician was misled into signing the deal in April last year, when he was incapacitated by painkillers following prostate cancer surgery.

Omidvar calls Womack's claim "a simple case of buyer's remorse." Womack understood he was selling his royalties, and his allegations are "a complete lie," Omidvar says.

Omidvar's quick cash can come at a steep price. Reuters found scores of loans with interest rates ranging from 1.5 to 2.5 percent every 10 to 15 days - annualized rates potentially ranging from 43 percent to 81 percent.