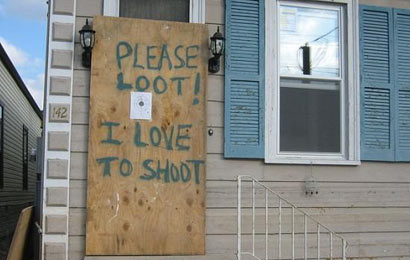 For nearly a decade, scientists have told city and state officials that New York faces certain peril: rising sea levels, more frequent flooding and extreme weather patterns. The alarm bells grew louder after Tropical Storm Irene last year, when the city shut down its subway system and water rushed into the Rockaways and Lower Manhattan.

On Tuesday, as New Yorkers woke up to submerged neighborhoods and water-soaked electrical equipment, officials took their first tentative steps toward considering major infrastructure changes that could protect the city's fragile shores and eight million residents from repeated disastrous damage. […]

"The construction of this city did not anticipate these kinds of situations. We are only a few feet above sea level," Mr. Cuomo said during a radio interview. "As soon as you breach the sides of Manhattan, you now have a whole infrastructure under the city that fills — the subway system, the foundations for buildings," and the World Trade Center site. […]

After rising roughly an inch per decade in the last century, coastal waters in New York are expected to climb as fast as six inches per decade, or two feet by midcentury, according to a city-appointed scientific panel. That much more water means the city's flood risk zones could expand in size. […]

What scientists, who have devoted years of research to the subject, now fear most is that, as soon as the cleanup from this storm is over, the public will move on.
related { What Will Happen to the NYC Subway Rats? }