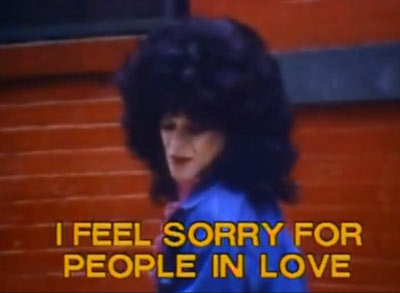 A woman has successfully grown a new ear on her arm.
A woman woke from brain surgery to find quarter of her head missing - and it was being stored in her stomach.
Connecticut man shoots burglar dead, turns out to be own son.
Maria TV, a new Egyptian channel that solely features veiled women, might be the first in the industry without a makeup room.
Oklahoma Survivalist Claims Motor will Run on Anything.
Could Psychoanalysis Be a Science?
California has become the third state to explicitly legalize driverless vehicles.
Phones to drive cars in future of "ubiquitous computing."
Newspaper sales suffer due to lack of stimulating content.
Can You Change Your Political Beliefs? New research suggests that most people may not be as committed to their moral principles as they think they are.
Genetics may make some women more vulnerable to the pressure of being thin.
Can glass shape really affect how fast you drink?
Black mamba venom makes a great painkiller.
Genetically engineered cow makes anti-allergy milk.
Vampyroteuthis infernalis – the 'Squid from Hell' – is the only species in the order Vampyromorpha, where it was placed in 1903. Secrets of the squid from Hell revealed
In late 2011, Broad built a 30-story building in 15 days; now it intends to use similar methods to erect the world's tallest building in just seven months.
The New MakerBot Replicator Might Just Change Your World
How To Build A Black Hole Laser.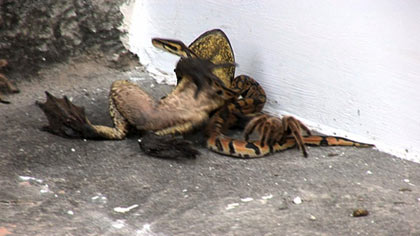 Evidence Emerges That Iran Is Building Its Own Hidden Internet.
Where Do India's Billionaires Get Their Wealth? [PDF]
A hole in the head. More tales in the history of neurosciences. [PDF]
When she asked why Tom Cruise would not break up with her himself, she was told he was not to be disturbed. […] She was also harangued for hours and made to confess what a horrible human being she was. Normal education was minimized because of Scientology's belief in reincarnation—everyone was already millions of years old.
"This would be from 1983. Hair length, and H.R. missing that tooth he knocked out hitting a huge stage divider pole at the Reggae Lounge. Brooke would have been around 18, maybe still a Ford model."
Jewelry in motion: Kinetic architecture for your hands and optimization of parenthood. [Thanks Tim]
Exhausted Renegade Elephant, 1979.