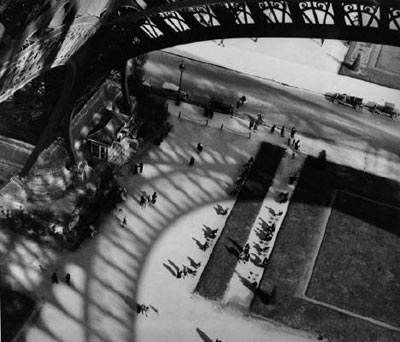 On a Sunday night in May 1935, Victor Lustig was strolling down Broadway on New York's Upper West Side. At first, the Secret Service agents couldn't be sure it was him. They'd been shadowing him for seven months, painstakingly trying to learn more about this mysterious and dapper man, but his newly grown mustache had thrown them off momentarily. As he turned up the velvet collar on his Chesterfield coat and quickened his pace, the agents swooped in. […]

Secret Service agents finally had one of the world's greatest imposters, wanted throughout Europe as well as in the United States.  He'd amassed a fortune in schemes that were so grand and outlandish, few thought any of his victims could ever be so gullible. He'd sold the Eiffel Tower to a French scrap-metal dealer. He'd sold a "money box" to countless greedy victims who believed that Lustig's contraption was capable of printing perfectly replicated $100 bills. (Police noted that some "smart" New York gamblers had paid $46,000 for one.) He had even duped some of the wealthiest and most dangerous mobsters—men like Al Capone, who never knew he'd been swindled.

Now the authorities were eager to question him about all of these activities, plus his possible role in several recent murders in New York and the shooting of Jack "Legs" Diamond, who was staying in a hotel room down the hall from Lustig's on the night he was attacked.