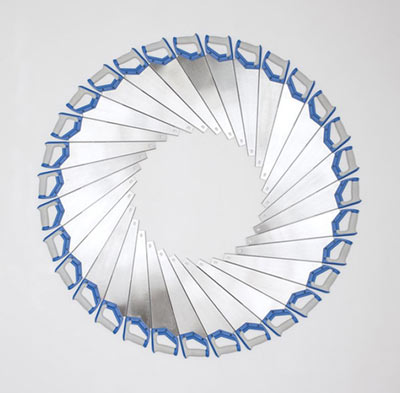 A virus is a stretch of DNA or RNA, usually a few thousand bases long, enclosed in a protein shell. Once inside the cell, the RNA or DNA from the virus starts producing viral proteins, which are then used for replication.

Now imagine a circular strand of RNA that instead of a few thousand bases comprises a few hundred bases. It doesn't code for proteins, it doesn't come in a shell. And yet it's highly pathogenic and able to reproduce. In plants, that is.

A viroid is essentially a circular strand of RNA, typically between ~250 and ~450 bases long, and it doesn't encode for proteins. As a consequence, it depends entirely on cell proteins in order to replicate and propagate. Currently there are 30 known viroids.