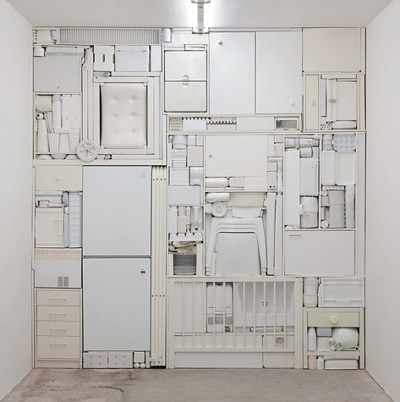 Driver swerves to avoid moose, hits bear.
PayPal Founder Backs Synthetic Meat Printing Company. [Thanks Tim]
EBay Bans Magic Potions, Curses, Spells.
Sea-surfing 'wave glider' robot deployed to help track white sharks in the Pacific.
Divers discover 2,000-year-old Roman shipwreck that is so well preserved even the FOOD is intact. Fish, wine, oil and grain found inside pots, giving new insight into Roman lifestyle.
A human skull dated to about 2,684 years ago with an "exceptionally preserved" human brain still inside of it was recently discovered in a waterlogged U.K. pit.
Humans don't have labyrinthine vaginal canals.
A male contraceptive pill in the making?
Birth control for men edges closer.
How little we know about the brain and how it affects our daily lives.
How to Build a Neuron: Step 1.
Scientists have cracked a molecular code that may open the way to destroying or correcting defective gene products, such as those that cause genetic disorders in humans.
6 to 10 percent of Americans suffer from depression each year. In any given two-week period, about 5 percent of people are depressed.
New research from New Zealand's University of Otago is casting doubt on a landmark US study that suggested infants as young as six months old possess an innate moral compass that allows them to evaluate individuals as 'good' or 'bad'.
Physicists at CERN's Large Hadron Collider near Geneva, Switzerland, have achieved the hottest manmade temperatures ever. […] a number like 5.5 trillion degrees.
Four-Digit Robotic Hand Approaches Human Dexterity.
Should We Make Crime Impossible?
Charles Ponzi, a poor immigrant from Lugo, Italy, pulled off an amazing investment scam in 1920 that defrauded U.S. investors of $20 million ($240 million in today's money).
"The Julian Assange show," wherein Wikileaks founder Julian Assange takes his sabre to western governments, no doubt enjoying his fat pay check from Vladimir Putin.
The single most important object in the global economy: The pallet.
"The Player", "The Beer Drinker" and "The Buddy". These are tried and true "ideal male images" used by advertisers to attract men to their products and brand. Apparently, it's not working so well anymore. Researchers say advertisers may need to incorporate "The Dad", "The Husband" and "The Handyman" or even, "The Mentor" to avoid alienating the Gen X male consumer.
Facebook not only is on course to go bust but will take the rest of the ad-supported Web with it.
Google's real rival, and real competition to watch over the next few years is Amazon.
ReDigi calls the copy on its site "used" or "recycled" (it was originally sold on iTunes). Why Can't You Resell Old Digital Songs?
Are some fonts more believable than others?
"Modulo" is on Wikipedia's preposition list, and has an OED entry.
Names of Dogs in Ancient Greece. [Thanks Tim bis]
This article argues that the "traditional concept" of sex discrimination is an invented tradition.
Study: Eggs Are Nearly as Bad for Your Arteries as Cigarettes.
We ate roasted rat and survived.
High-speed video probes how mammals shake water from their fur.
The farthest point from dry land floats exactly where you would expect: smack dab in the middle of the South Pacific.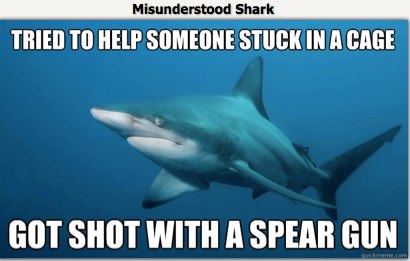 OMG: Kitten Stuck In Bag Of Chips Saved From Subway Tracks.
It's a bookshop right on the canal that floods every year, so the eccentric, stray-cat-adopting owner keeps his books in boats, bathtubs and a disused gondola to protect them.
As a 21-year-old art student, I answered a help-wanted ad at the SoHo studio of Jeff Koons. [NY Times]
Proton-enhanced nuclear induction spectroscopy (PENIS). [Thanks Tim ter]
Thirteen Techniques for Truth Suppression.
A speech was prepared by Nixon's speechwriter William Safire in case of a tragedy that, thankfully, never occurred.
Sometimes Making Something Leads to Nothing, Mexico City, 1997.
Bangladesh has a slightly off-center flag, supposedly so that it appears centered when it's flying.
Two chatbots talking to each other.