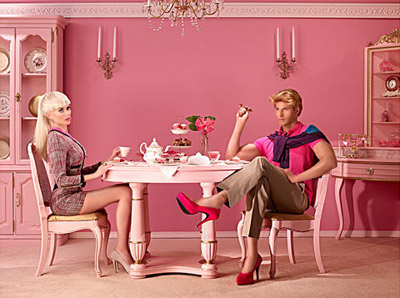 If you're a lawyer in New York, there's no sweeter deal than getting assigned to an estate case in Surrogate's Court.

The work is often routine — selling assets, paying bills, contacting heirs — but the pay can reach into the millions.

Landing such a gig requires currying favor with one of the city's seven surrogate judges, who handle wills and estates. They have the power to appoint lawyers and approve their sometimes jaw-dropping invoices.

The jobs often go to the judges' friends, associates or campaign contributors, court authorities admit. Looting of the estates can sometimes result.

The most recent example involves Bronx Judge Lee Holzman, who last week faced removal from the surrogate bench after he signed off on legal work that was never done.

The bills, according to the Bronx District Attorney's Office, totaled $300,000 and went to the judge's associate, lawyer Michael Lippman, a Democratic Party crony who ran Holzman's campaign financing, raising $125,000, a court watchdog claims.

Lippman then got into money trouble himself, racking up $1 million in gambling debts and allegedly faking bills to cover his losses.

Prosecutors say they uncovered the cooked books and charged him with fraud.

Another alleged thief preyed on a lucrative and largely unsupervised part of the system — cases in which there is no will.

Such cases go to public administrators, who work with Surrogate's Court judges in handling their finances.

In May, Richard Paul, the bookkeeper for the Brooklyn public administrator, was indicted for stealing $2.6 million from these estates, allegedly manipulating the check-writing process to get at the cash.
photo { Dina Goldstein }