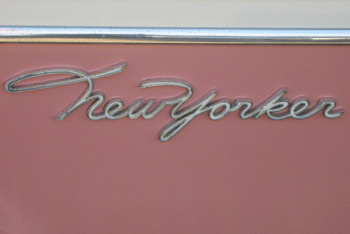 …New York the most linguistically diverse city in the world. […]

While there is no precise count, some experts believe New York is home to as many as 800 languages — far more than the 176 spoken by students in the city's public schools or the 138 that residents of Queens, New York's most diverse borough, listed on their 2000 census forms. […]

New York is such a rich laboratory for languages on the decline that the City University Graduate Center is organizing an endangered-languages program. […]

In addition to dozens of Native American languages, vulnerable foreign languages that researchers say are spoken in New York include Aramaic, Chaldic and Mandaic from the Semitic family; Bukhari (a Bukharian Jewish language, which has more speakers in Queens than in Uzbekistan or Tajikistan); Chamorro (from the Mariana Islands); Irish Gaelic; Kashubian (from Poland); indigenous Mexican languages; Pennsylvania Dutch; Rhaeto-Romanic (spoken in Switzerland); Romany (from the Balkans); and Yiddish.

Researchers plan to canvass a tiny Afghan neighborhood in Flushing, Queens, for Ormuri, which is believed to be spoken by a small number of people in Pakistan and Afghanistan. […]

In northern New Jersey, Neo-Aramaic, rooted in the language of Jesus and the Talmud, is still spoken by Syrian immigrants and is taught at Syriac Orthodox churches in Paramus and Teaneck. […] And on Long Island, researchers have found several people fluent in Mandaic, a Persian variation of Aramaic spoken by a few hundred people around the world.
photo { "Back to the 50′s" car show at the Minnesota State Fair Grounds }