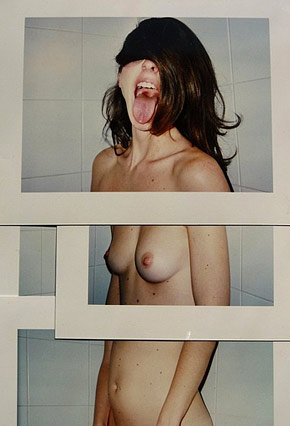 Dead toddler reanimates at own wake to ask for some water, then re-dies.
Norwegian prison may hire friends for mass killer.
Magician Arrested in Series of Brooklyn Bank Robberies. The police say that a self-described escapist who once set a speed record for eating a household light bulb was charged with robbing six banks. [NY Times]
Flame authors order infected computers to remove all traces of the malware. Self-desctruct module overwrites file data to prevent forensic analysis.
"Doug said he hated sleeping with John because his body was very hairy, and he didn't like the way John smelled," Britz said. Travolta had 6-year fling with pilot, ex-secretary claims.
Nearly 15 percent of work email is gossip.
Sexual orientation fluctuation correlated to alcohol misuse.
You can't resist the pull of another person's gaze. More surprising, perhaps, is their finding that the directing effect of arrows is also impossible to resist.
The benefits of breast milk are well known, but why breastfeeding protects against various forms of cancer remains a mystery. The cancer fighting properties of breast milk.
Medicine has been revolutionised by 3D imaging techniques. But you ain't seen nothing yet, say data imaging researchers.
Kane propped himself up with pillows in order to get a good view of his abdomen. He injected cocaine and adrenalin into his abdominal wall, and then he swiftly cut through the superficial tissue, found the swollen appendix, and excised it. The Top Ten Strangest Self-Experiments Ever.
Researchers in Hong Kong have analyzed the incidence of maritime piracy during the last decade and have developed a way to predict whether or not a particular vessel, with a specific cargo, shipping in a given patch of water is likely to be a target for piracy and what degree of violence might be involved.
Why on Earth would a working-class person ever vote for a conservative candidate?
Thirteen Ways Government Tracks Us.
During the Cold War, prankster physicist Feynman kept the FBI working — and wondering.
How many seconds would it take to break your password?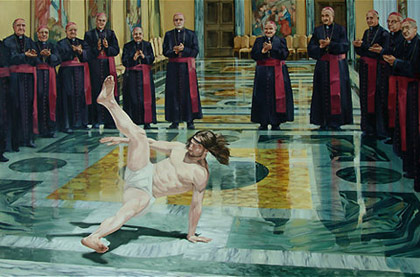 The life of a 'booth babe': $100 to $170 per day and mixed feelings about their work.
First photos ever of jaguars in Colombian oil palm plantation taken with camera traps.
A Look Inside the World of Beep Baseball, Blind America's Pastime. [thanks GG]
Damien Hirst Brands a London Restaurant. [thanks Tim]
Mirror, plexiglass, 150 lights and water.
Life expectancy of people in the five boroughs of NYC compared to the rest of the country.
New York City. 1985. Pet snake.