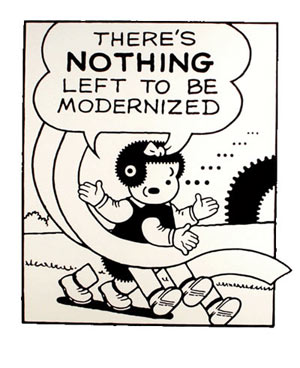 A couple of years ago, I was asked to give a talk about "The American Novel Today." It wasn't my first choice of topic, frankly, partly because I read as few contemporary novels as possible, partly (here we get into cause and effect) because most of the novels that get noticed today (like most of the visual art that gets the Establishment's nod) should be filed under the rubric "ephemera," and often pretty nasty ephemera at that. I do not, you may be pleased to read, propose to parade before you a list of those exercises in evanescence, self-parody, and general ickiness that constitute so much that congregates under the label of American fiction these days. Instead, I'd like to step back and make some observations on the place of fiction in our culture today, A.D. 2012. It is very different from the place it occupied in the 19th century, or even the place it occupied up through the middle of the last century.

We get a lot of new novels at my office. I often pick up a couple and thumb through them just to keep up with what is on offer in the literary bourse. The delicate feeling of nausea that ensues as my eye wanders over these bijoux is as difficult to describe as it is predictable. The amazing thing is that it takes only a sentence or two before the feeling burgeons in the pit of the stomach and the upper lip grows moist with sweat. (…)

I do not deny that there are good novels written today. I think, for example, of the spare, deeply felt novels of Marilynne Robinson, especially Gilead, her quiet masterpiece from a few years back. It might even be argued (I merely raise this as a possibility) that there are as many good novels being written today as in the past. It is sobering to reflect that between 1837—when Victoria ascended the throne and Dickens's first novel, The Pickwick Papers, was published—and 1901—the year of Victoria's death—some 7,000 authors published more than 60,000 novels in England. How much of that vast literary cataract has stood the test of time?