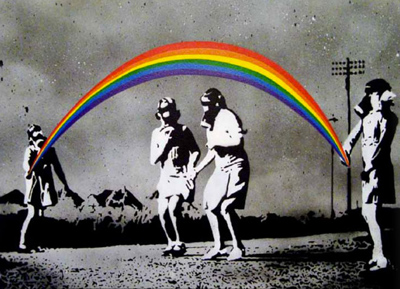 The world's population is burning through the planet's resources at such a reckless rate – about 28 per cent more last year - it will eventually cause environmental havoc, said the Worldwatch Institute, a US think-tank.

In its annual State of the World 2010 report, it warned any gains from government action on climate change could be wiped out by the cult of consumption and greed unless changes in our lifestyle were made.

Consumerism had become a "powerful driver" for increasing demand for resources and consequent production of waste, with governments, including the British, too readily wanting to promoted it as necessary for job creation and economic well-being.

More than £2.8 trillion of stimulus packages had been poured into economies to pull the world out of the global recession, it found, with only a small amount into green measures.

But the think tank warned that without a "wholesale transformation" of cultural patterns the world would not be able to "prevent the collapse of human civilisation".

The think tank found that over the past decade consumption of goods and services had risen by 28 per cent — with the world digging up the equivalent of 112 Empire State Buildings of material every day.

The average American consumes more than his or her weight in products each day.