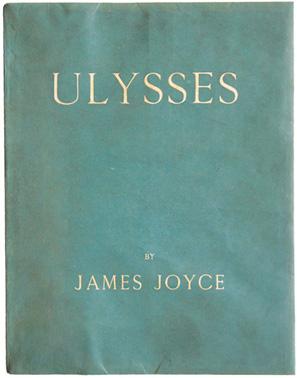 Sylvia Beach (1887 - 1962) was an American-born bookseller and publisher who lived most of her life in Paris. (…)

Beach dreamed of starting a branch of Monnier's book shop in New York that would offer contemporary French works to American readers. Since her only capital was USD$3,000 which her mother gave her from her savings, Beach could not afford such a venture in New York. However, Paris rents were much cheaper and the exchange rates favorable, so with Monnier's help, Beach opened an English language bookstore and lending library that she named Shakespeare and Company. Four years beforehand, Monnier had been among the first women in France to found her own bookstore. Beach's bookstore was located at 8 rue Dupuytren in the 6th arrondissement of Paris.

Shakespeare and Company quickly attracted both French and American readers - including a number of aspiring writers to whom Beach offered hospitality and encouragement as well as books. As the franc dropped in value and the favorable exchange rate attracted a huge influx of Americans, Beach's shop flourished and soon needed more space. In May 1921, Shakespeare and Company moved to 12 rue de l'Odéon.

Shakespeare and Company gained considerable fame after it published James Joyce's Ulysses in 1922, as a result of Joyce's inability to get an edition out in English-speaking countries. Beach would later be financially stranded when Joyce signed on with another publisher, leaving Beach in debt after bankrolling, and suffering severe losses from the publication of Ulysses.