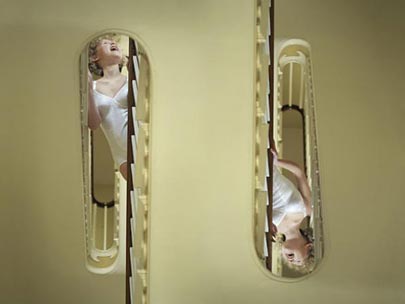 Genes determine 50 percent of the likelihood that you will vote. Half of your altruism. One-quarter of your financial decisions. How do we know? Twin studies.

Researchers compare some behavior or trait in a set of pairs of monozygotic (identical) twins and a set of pairs of dizygotic (fraternal) twins. In theory, the siblings in each pair have been raised in the same way—i.e., they have "nurture" in common. But their "natures" might be different: Identical twins come from the same sperm and egg and are assumed to share their entire genomes; fraternal twins match up at only about half their genes. So if the pairs of monozygotic twins tend to share a trait more often than the pairs of dizygotic twins—be it the likelihood they will vote, a tendency toward altruism, or a strategy for managing their financial portfolios—the difference can be chalked up to genetics.

Some call this approach beautiful in its simplicity, but critics say it's crude, potentially misleading, and based on an antiquated view of genetics. The implications of the studies are also just a little bit dangerous, because they suggest, for example, that some people just aren't cut out for being nice to one another.

The idea of using twins to study the heritability of traits was the brainchild of the 19th-century British intellectual Sir Francis Galton. He's not exactly the progenitor you might want for your scientific methods. Galton coined the term "eugenics" and was the inspiration for the push to manipulate human evolution through selective breeding. The movement eventually gave us forced sterilization and the most offensive passage in the history of the U.S. Supreme Court (and that's really saying something): "Three generations of imbeciles are enough." (…)

Twin studies rest on two fundamental assumptions: 1) Monozygotic twins are genetically identical, and 2) the world treats monozygotic and dizygotic twins equivalently (the so-called "equal environments assumption"). The first is demonstrably and absolutely untrue, while the second has never been proven. (…)

Twin studies also rely on the false assumption that genetics are constant throughout one's lifetime. Mutations and environmental factors cause measurable changes to the genome as life progresses. Charney cites the example of exercise, which can accelerate the formation of new neurons and potentially increase genetic variation among individual brain cells. By the time a pair of twins reaches middle age, it's very difficult to make any assumptions whatsoever about the similarity of their genes.