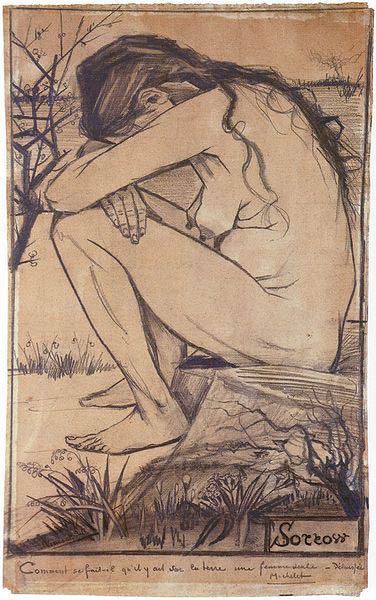 It's hard to imagine some of Vincent van Gogh's signature works without the vibrant strokes of yellow that brightened the sky in "Starry Night" and drenched his sunflowers in color. But the yellow hues in some of his paintings have mysteriously turned to brown — and now a team of European scientists has figured out why.

Using sophisticated X-ray machines, they discovered the chemical reaction to blame — one never before observed in paint. Ironically, Van Gogh's decision to use a lighter shade of yellow paint mixed with white is responsible for the unintended darkening, according to a study published online Monday in the journal Analytical Chemistry.

"This is the kind of research that will allow art history to be rewritten," because the colors we observe today are not necessarily the colors the artist intended, said Francesca Casadio, a cultural heritage scientist at the Art Institute of Chicago who was not involved in the work.

In a number of Van Gogh's paintings, the yellow has dulled to coffee brown — and in about 10 cases, the discoloration is serious, said Koen Janssens, an analytical chemist at Antwerp University in Belgium who co-wrote the study.
drawing { Van Gogh, Sorrow, 1882 }