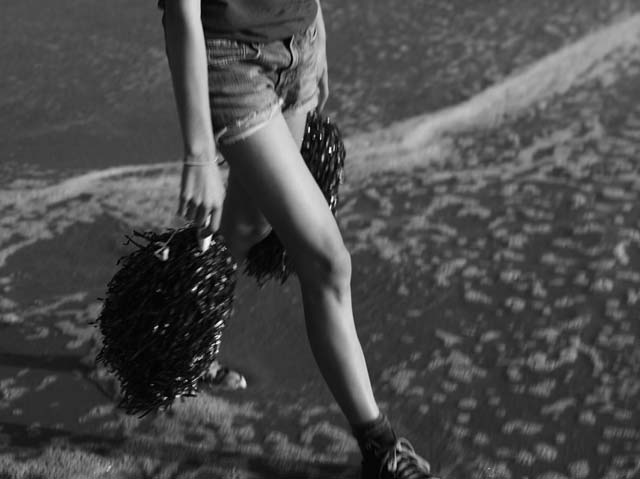 In her new documentary, Picture Me, Columbia University student Sara Ziff chronicles her 4-year rise and exit through the fashion modeling industry, zooming her personal camcorder onto supposedly systemic abuses—sexual, economic, and emotional—suffered by fashion models. Among the many complaints launched in the film is an aesthetic that prizes uniformly young, white, and extremely thin bodies measuring 34-24-34" (bust-waist-hips) and at least 5'10" in height. It's an aesthetic that many of the models themselves have a tough time embodying, pushing some into drastic diets of juice-soaked cotton balls, cocaine use, and bulimia—in my own interviews with models I discovered similar, but not very common, practices of Adderall and laxative abuse.

It's also an aesthetic that has weathered a tough media storm of criticism, set off in 2005 with the anorexia-related deaths of several Latin American models, and which culminated in the 2006 ban of models in Madrid Fashion Week with excessively low Body Mass Indexes (BMI).  And yet, as a cursory glance at the Spring 2011 catwalks will reveal, thin is still in.

In fact, bodies remain as gaunt, young, and pale as they did five years ago, and it's entirely likely that in another five years models will look more or less the same as they do now.

What's the appeal of an aesthetic so skinny it's widely described by the lay public as revolting?
photo { Hedi Slimane }