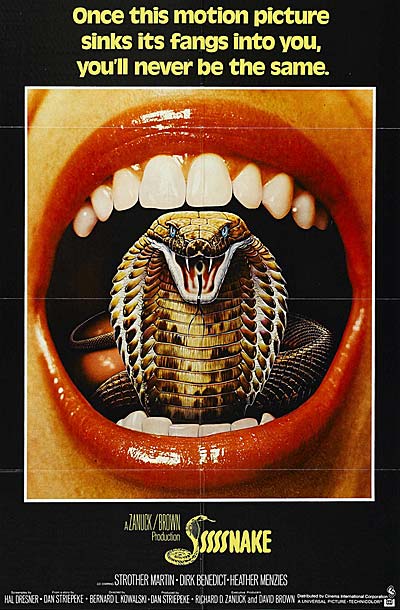 How spitting cobras shoot for the eyes

Bruce Young from the University of Massachusetts is antagonising a spitting cobra. He approaches, keeping outside of the snake's strike radius, while moving his head from side to side. The cobra doesn't like it and erects its hood in warning. Young persists, and the snake retaliates by launching twin streams of venom at him from forward-facing holes in its fangs. The aim is spot-on: right at Young's eyes. Fortunately, he is wearing a Perspex visor that catches the spray; without it, the venom would start destroying his corneas, giving him minutes to seek medical aid before permanent blindness set in.

It may seem a bit daft to provoke a snake that can poison you from afar, but Young's antics were all part of an attempt to show just how spitting cobras make their shots. Their venom is a potent defensive weapon, but it's also completely useless if it lands on the skin or even in the mouth. To work, the cobra must aim for the eyes.

Just think about how hard that is. The cobra must hit a moving target that's up to 1.5 metres away, using a squirt gun attached to their mouth. The fang is fixed with no movable nozzle for fine-tuned aiming. And the venom spray lasts just 50 milliseconds – not long enough to correct the stream after watching its arc.

By taunting cobras from behind his visor, Young discovered their secret. The snake waits for a particularly jerky movement to trigger its attack and synchronise the movements of its heads in the same way. It shakes its head rapidly from side to side to achieve a wide spray of venom. And it even predicts the position of its target 200 milliseconds later and shoots its venom at where its eyes are going to be.