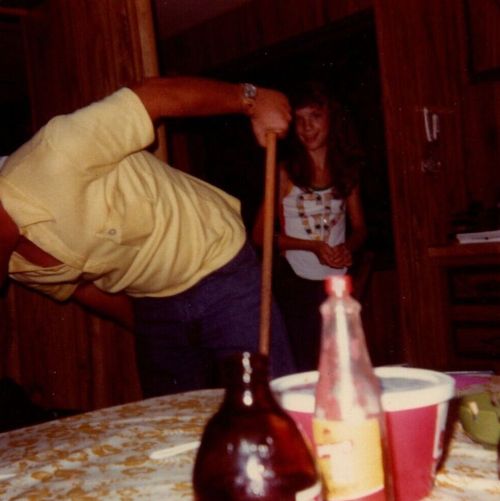 New research indicates the most common reasons for lying are altruistic (i.e., to protect others from harm).
Google can now read your doctor's bad handwriting
The results of GPT-3 are often unexpected and surprising. But are they creative? GPT-3 was not trained to look at meaning. It does not understand its training data. When asked the simple multiplication question "1111*2=?", GPT-3 responded "22".
Study finds AI assistants help developers produce code that's more likely to be buggy
People have A.I. bots running that use ChatGPT to automatically reply to people's tweets and breaking up by letting ChatGPT write their break up letter
the images are fed into a "pre-trained machine learning (ML) model" to generate "a collection of 1,000 new, non-existing shapes" derived from the initial sex toy dataset
Previous studies have shown that comic book bodies are supernormal stimuli, exaggerated in dimensions that are attractive to primarily male comic book consumers. We predicted that comic book women would have longer legs than comic book men and would have longer than average legs [and] that comic book women would be depicted as wearing heels or walking on tiptoe more often, as this further elongates the legs. […] 86%–88% of female characters were drawn as either wearing high heels or walking or standing on tiptoe.
Adults are buying toys for themselves, and it's the biggest source of growth for the industry […] one-fourth of all toy sales annually […] toy makers such as Mattel have created lines just for these consumers.
DEA seized enough fentanyl to kill every person in the U.S. in 2022
With a flat fee of $70 for trips into Manhattan and a guaranteed stream of passengers, a ride to and from New York's John F. Kennedy International Airport is one of the more lucrative journeys for the city's cab drivers. But federal prosecutors say two 48-year-old Queens men found another way to profit from the crowd of taxis waiting long hours for passengers at the airport, conspiring with Russians to hack the dispatch system and allow drivers to cut ahead in line for a $10 payment.
The Genesis of East Village Drag: An oral history of the Pyramid Club
This case started off as a missing person investigation, in which the victim disappeared in Taiwan on November 29, 2019. I was hired in mid-December 2019 and filed a petition for conservatorship of her estate, according to law.
The Phantom of Heilbronn, often alternatively referred to as the "Woman Without a Face", was a hypothesized unknown female serial killer whose existence was inferred from DNA evidence found at numerous crime scenes in Austria, France and Germany from 1993 to 2009. The only connection between the crimes was the presence of DNA from a single female, which had been recovered from 40 crime scenes, ranging from murders to burglaries.[…] in March 2009, the case took a new turn when, while trying to identify a corpse, investigators found the Phantom's female DNA in fingerprints on a male asylum seeker's application. They subsequently came to the conclusion that there was no mysterious criminal and the laboratory results were due to contamination of the cotton swabs used for DNA probing. The cotton swabs used by many state police departments were found to have been contaminated before shipping. They all came from the same factory. The DNA belonged to a woman who worked at the factory where they were made. [more]
Data Visualization of How Apple Names Things