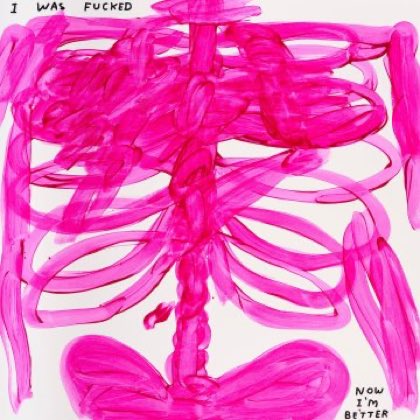 Scammers Are Scamming Other Scammers Out of Millions of Dollars — Frequently, there are "rip-and-run" scams, Wixey says, where the buyer doesn't pay for what they've received or the seller gets the money but doesn't send across what they sold. Other types of scams involve faked data or security exploits that don't work.
What our studies showed is that perceptions of fashion-forwardness—of being in the know—can outweigh aesthetics when choosing a luxury brand item. Ugly has somehow become a signal of taste
Indonesia passes criminal code banning sex outside marriage — Sex outside marriage will carry a jail term of up to a year under the new laws, which take effect in three years. […] the new laws apply equally to locals and to foreigners living in Indonesia, or visiting holiday destinations such as Bali. […] unmarried couples are also banned from living together - an act for which people could be jailed for up to six months. Adultery will also be an offence for which people can be jailed.
Pentagon splits $9 billion cloud contract among Google, Oracle, Microsoft and Amazon
BuzzFeed has only three quarters to go at current burn rates […] In December 2021, BuzzFeed went public via merger with a SPAC, and got, well, only $16 million in equity funding, of the $277 million that the SPAC itself raised during its IPO, as 94% of the SPAC shareholders chose to redeem their shares and get their money back, rather than watch BuzzFeed burn through their money […] At the time of SPAC merger, BuzzFeed's implied valuation was a ridiculous $1.5 billion. Today, the market capitalization is down to $146 million.
this year 50% of firms across the world had tried to use ai in some way, up from 20% in 2017
The code that ChatGPT can't write
To commemorate the centenary of Marcel Proust's death, Christopher Prendergast celebrates his use of pink, how its tone shifts from innocence to themes of sexual need, before finally fading out to grey at the novel's close.
On the evening of 8 December 1980 … The killer was Mark David Chapman, an American Beatles fan who was incensed by Lennon's lavish lifestyle and his 1966 comment that the Beatles were "more popular than Jesus". Chapman said he was inspired by the fictional character Holden Caulfield from J. D. Salinger's novel The Catcher in the Rye, a "phony-killer" who despises hypocrisy. […] Chapman fired five hollow-point bullets from a .38 special revolver, four of which hit Lennon in the back. Chapman remained at the scene reading The Catcher in the Rye until he was arrested by the police.