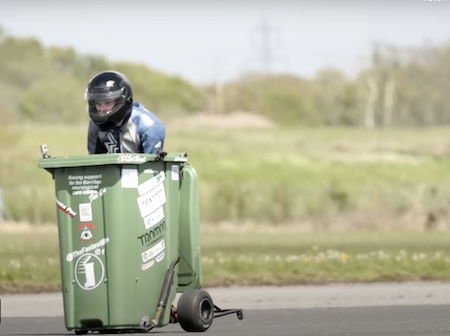 Scientists use drones to zap clouds with electricity to make them rain
Immunity to the coronavirus lasts at least a year, possibly a lifetime, improving over time especially after vaccination, according to two new studies [NY Times]
Missing man found dead inside dinosaur statue, got stuck trying to retrieve his mobile phone
Would You Sell Your Vote? 12% of respondents would do so for just $25, as would nearly 20% for $100.
Consecutive Ejaculations in Male Rats
Amazon's ad revenue is now twice as big as Snap, Twitter, Roku and Pinterest combined
Bezos Space firm lost its bid for a major NASA contract to Elon Musk, but the Senate is ordering the agency to give a second one now
drug dealer who used EncroChat jailed after picture analysed for fingerprints
your social media apps are not listening to you. This is a conspiracy theory. they don't need to.
An online lending platform called Kabbage sent 378 pandemic loans worth $7 million to fake companies (mostly farms) with names like "Deely Nuts" and "Beefy King."