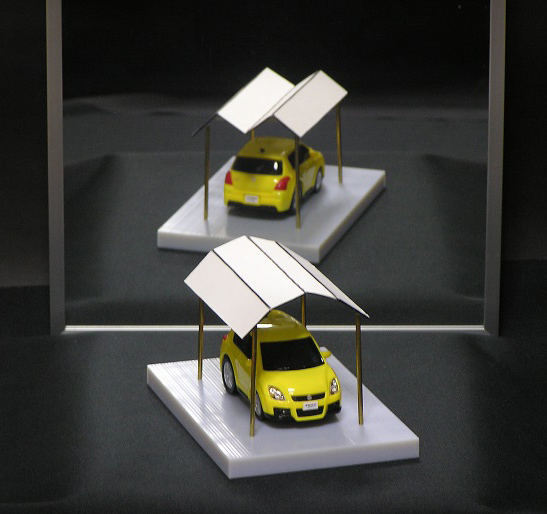 Woman gets pregnant while already pregnant
"Ambiguous Objects" that change their appearances in a mirror
The top 1% of Americans have taken $50 trillion from the bottom 90% … over the past several decades. This is not some back-of-the-napkin approximation.
First GMO Mosquitoes to Be Released In the Florida Keys
CEO of a top bitcoin exchange warns a crackdown on cryptocurrencies may be coming
Acting Securities and Exchange Commission (SEC) chair Allison Lee, for example, has been very active. She has returned power to senior enforcement staff, who had it stripped from them in 2017, to open probes without seeking senior approvals, and has reversed a 2019 policy that critics said made it too easy for companies that broke the rules to continue with business as usual.
Twitter won't let federal archivists host Trump's tweets on Twitter
When BitClout arrived on the internet last month, it befuddled much of the cryptocurrency world. That was not least because the company, which describes itself as "not a company," but a "new type of social network" — a sort of bitcoin-meets-Twitter — had ripped off some 15,000 profiles of famous people and influencers from actual Twitter and opened accounts in their names without their permission. […] Perhaps the most suspicious part, though, to many outsiders, was the insistence by BitClout's founders that they themselves remain anonymous […] And yet, BitClout's backers have poured more than $100 million into it.]
The FBI has arrested a Texas man who planned to blow up one of the Amazon Web Services (AWS) data centers in an attempt to "kill of about 70% of the internet."
Are You Confused by Scientific Jargon? So Are Scientists — papers containing higher proportions of jargon in their titles and abstracts were cited less frequently by other researchers […] Jargon doesn't always associate with negative outcomes […] abstracts that contained fewer common words tended to garner more grant funding [NY Times]
For two decades, from its genesis in the mid-nineties, Vice Media branded itself in the image of the dispossessed. The earliest issues of its magazine, originally called the Voice of Montreal, were supported by a Canadian welfare grant and copublished by a Haitian nonprofit. But by the summer of 2017, two of its founders—Suroosh Alvi and Shane Smith—had traded government funding for private investment and dropped their titular claim to communal representation with the jettison of a single vowel: the Voice became Vice. The company received multimillion-dollar investments from Rupert Murdoch, owner of the Wall Street Journal and Fox News, but still self-described as "countercultural." […] Outwardly, Vice aimed to preserve its brand by cultivating an ethos of unconventionality and titillation. Internally, however, the culture was troubled—a problem not only of self-presentation, but also of management. Upon their hire, employees were asked to sign a "non-traditional workplace agreement" that contractually obliged them to feel at ease. "Although it is possible that some of the text, images and information I will be exposed to in the course of my employment with VICE may be considered by some to be offensive, indecent, violent or disturbing," read the agreement, "I do not find such text, images or information or the workplace environment at VICE to be offensive, indecent, violent or disturbing." [CJR]
Legends and science of bottomless pits, bogs, and lakes via things magazine
100 Greatest Korean Films Ever