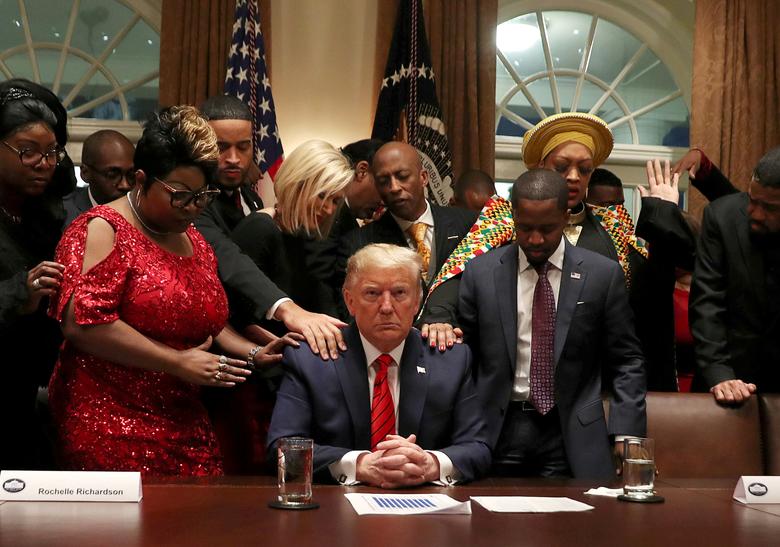 Super-flexible woman can look at her own butt from behind
only a small fraction of Americans prioritize democratic principles in their electoral choices
Black men are woefully underrepresented within VC firms at just 2%, based on the most recent data. Black women don't even rank a percentage point.
Research-based solutions to stop police violence
There's 50 years of research on violence at protests, dating back to the three federal commissions formed between 1967 and 1970. All three concluded that when police escalate force — using weapons, tear gas, mass arrests and other tools to make protesters do what the police want — those efforts can often go wrong, creating the very violence that force was meant to prevent. [FiveThirtyEight]
There were only 27 days in 2019 where people did not kill someone
Once a crowd has gathered in response to an incident, there are still two hurdles that would-be rioters must overcome to transform a mere crowd into a destructive mob.
there are three main obstacles that prevent innocent suspects from generating accurate and believable alibis
Drug dealers turn corporate by selling customer databases for more than $180,000, also using product placement and branding.
What nudists do during a lockdown
The coronavirus shutdowns reduced traffic, but faster driving led to an uptick in fatality rates.
Facial expressions can still be detected when obscured by a face covering. In the study, observing the area around the eyes was usually enough to recognize someone else's feelings. We examined this question with scarves, niqabs and masks. Confusion only occurred for fear and surprise. [Scientific American]
Coronavirus Lockdowns May Raise Exposure to Indoor Air Pollution — levels of carbon dioxide and volatile organic compounds (VOCs) increased by 15 to 30 percent in more than 1,000 homes across several European countries.
Is the Worst of the Coronavirus Behind Us Now? Italy, Germany and Spain have also avoided serious flare-ups in cases and deaths as restrictions are eased. It's similar in Austria and Denmark, which lifted lockdowns back in April. Weekly confirmed cases show the continuation of a declining trend.
The new coronavirus is losing its potency and has become much less lethal, a senior Italian doctor said on Sunday.
Sweden has seen a far higher mortality rate than its nearest neighbours and its nationals are being barred from crossing their borders.
Iceland never imposed a lockdown. Only a few types of businesses—night clubs and hair salons, for example—were ever ordered closed. Hardly anyone in Reykjavík wears a mask. And yet, by mid-May, when I went to talk to Pálmason, the tracing team had almost no one left to track. During the previous week, in all of Iceland, only two new coronavirus cases had been confirmed. The country hadn't just managed to flatten the curve; it had, it seemed, virtually eliminated it. [New Yorker]
things we think we know about coronavirus and things that scientists and public health officials have yet to understand
How Coronavirus Will Change Board Games (7 Guesses)
The impact of COVID-19 on the UK fresh food supply chain
Walmart uses Everseen [AI software] in thousands of stores to prevent shoplifting at registers and self-checkout kiosks. But the workers claimed it misidentified innocuous behavior as theft and often failed to stop actual instances of stealing. [Ars Technica]
Electrocortical Activity in a Pianist Playing 'Vexations' by Erik Satie Continuously for 28 Hours
For years, Nepal and China have sparred over the height of the Mount Everest straddling their shared border, specifically whether or not the official number should account for the snow atop it.