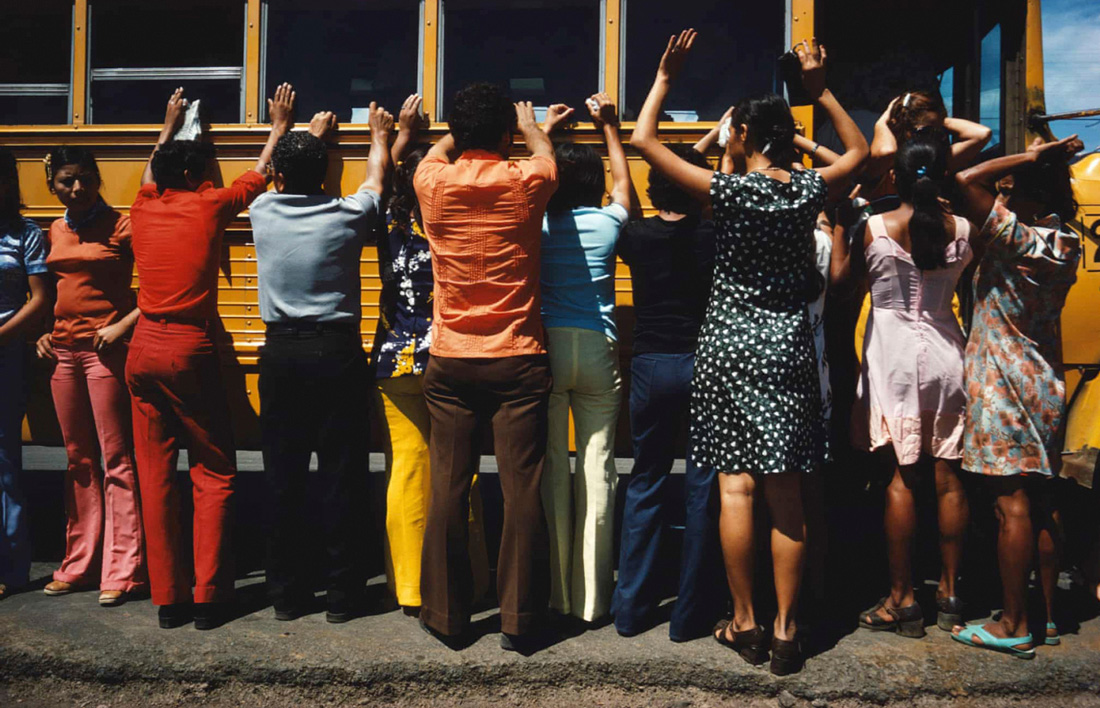 In Germany and China, they already reopened all the stores a month ago. You look at any survey, the restaurants are totally empty. Almost nobody's buying anything. Everybody's worried and cautious. And this is in Germany, where unemployment is up by only one percent. Forty percent of Americans have less than $400 in liquid cash saved for an emergency. You think they are going to spend? You're going to start having food riots soon enough. Look at the luxury stores in New York. They've either boarded them up or emptied their shelves, because they're worried people are going to steal the Chanel bags. The few stores that are open, like my Whole Foods, have security guards both inside and outside. We are one step away from food riots. There are lines three miles long at food banks. That's what's happening in America. You're telling me everything's going to become normal in three months? That's lunacy. […]

They just decided Huawei isn't going to have any access to U.S. semiconductors and technology. We're imposing total restrictions on the transfer of technology from the U.S. to China and China to the U.S. And if the United States argues that 5G or Huawei is a backdoor to the Chinese government, the tech war will become a trade war. Because tomorrow, every piece of consumer electronics, even your lowly coffee machine or microwave or toaster, is going to have a 5G chip. That's what the internet of things is about. If the Chinese can listen to you through your smartphone, they can listen to you through your toaster. Once we declare that 5G is going to allow China to listen to our communication, we will also have to ban all household electronics made in China. So, the decoupling is happening. We're going to have a "splinternet." It's only a matter of how much and how fast. […]

I was recently in South Korea. I met the head of Hyundai, the third-largest automaker in the world. He told me that tomorrow, they could convert their factories to run with all robots and no workers. Why don't they do it? Because they have unions that are powerful. In Korea, you cannot fire these workers, they have lifetime employment. But suppose you take production from a labor-intensive factory in China — in any industry — and move it into a brand-new factory in the United States. You don't have any legacy workers, any entrenched union. You are going to design that factory to use as few workers as you can. […] But you're not going to get many jobs. The factory of the future is going to be one person manning 1,000 robots and a second person cleaning the floor. And eventually the guy cleaning the floor is going to be replaced by a Roomba because a Roomba doesn't ask for benefits or bathroom breaks or get sick and can work 24-7. […]

There's a conflict between workers and capital. For a decade, workers have been screwed. Now, they're going to be screwed more. […]

Millions of these small businesses are going to go bankrupt. Half of the restaurants in New York are never going to reopen. How can they survive? They have such tiny margins. Who's going to survive? The big chains. Retailers. Fast food. The small businesses are going to disappear in the post-coronavirus economy. So there is a fundamental conflict between Wall Street (big banks and big firms) and Main Street (workers and small businesses). And Wall Street is going to win.
photo { Susan Meiselas, Soldiers search bus passengers along the Northern Highway, El Salvador, 1980 }